Local Union Update: Important Notice to All Members
Updated May 15, 2020: As you are aware, we are in unprecedented and challenging
times like we have never seen before because of the global health crisis. So to prevent
the spread of the virus (COVID-19) and balance the safety of our Union staff,
our Union Office will remain open to address your contractual issues and any
other relevant matters relating to your employment. For additional information
regarding the Local Union and Benefit Funds Offices, click here.
Our May general membership meeting is canceled.
There will be no membership meetings during June, July, and August
due to the summer recess.
Updates will continue to be provided as necessary.
Local and National Union News

An important message to our members: Thank you
April 2020 | Teamsters Local Union No. 992 understands these are not normal times or conditions that we are living in, and the COVID-19 crisis poses unprecedented challenges that face every member who is on the front lines of the coronavirus pandemic. Our members are working tirelessly despite their fears and sacrifices to serve the local communities they serve with the goods and services needed to keep the country and our local communities moving forward during this ongoing crisis… 992 News

---

Public Services members: Listen to the latest Member Town Hall
July 7, 2020 | Check out the Public Services Division's "Member Town Hall" webinar recorded on June 25 to learn what Teamster members can do to keep safe and stay sane during the COVID-19 pandemic, featuring video messages from General President James P. Hoffa and Public Services Division Director Jason Rabinowitz as well as an informative discussion from Gretchen Grindle, LPC (Licensed Professional Counselor) and Lamont Byrd, of our Safety & Health Department. Listen here.

Teamster Union lauds Cares Act relief for YRCW workers
July 1, 2020 | A $700 million loan provided by the United States Treasury under the CARES Act will help YRC Worldwide, Inc.'s operating companies pay its employees' health care and other benefits and get through this pandemic while protecting the livelihoods of about 24,000 Teamsters and their families, Teamsters General President James P. Hoffa said yesterday. The CARES Act assistance will be used to pay for employee health care and pension costs and other obligations. YRCW employs 30,000 freight workers, including 24,000 Teamsters at YRC Freight, Holland, Reddaway and New Penn. Read more here.

Hoffa: Changes to guest worker programs will help protect U.S. livelihoods
June 30, 2020 | In a statement released yesterday about a White House effort to temporarily curtail guest worker programs during the current economic downturn, General President Hoffa said, "U.S. workers are facing a nearly unprecedented loss of jobs due to the coronavirus pandemic. Given the current conditions, it only makes sense to prioritize the lives and the livelihoods of hardworking Americans and protect their wages…" Continue reading Hoffa's statement here.

Teamsters join other unions in demand for racial, economic justice
June 22, 2020 | Teamsters joined with fellow union members in the nation's capital and across the country last week to participate in the Workers First Caravan for Racial and Economic Justice, a massive mobilization calling for bold policies to confront the coronavirus pandemic, an economic free fall and long-standing structural racism. Some 1,000 cars met up at locations in Silver Spring, Md. and Arlington, Va. before heading to Capitol Hill, where they drove around the U.S. Capitol demanding passage of the HEROES Act, which would boost worker safety rules, secure pensions and make necessary funds available to state and local governments to keep them up and running and their workers employed… Read more here

Older news items are posted at 992 News.

---

The May/June issue of the shop stewards newsletter is posted
June 2020 | You may view and download the current issue here. Please note that the newsletter contains clickable links to external pages for additional information. Mail delivery of our Joint Council 62 steward newsletter is suspended until further notice.
| | | |
| --- | --- | --- |
| | | |
| | | |
| | | |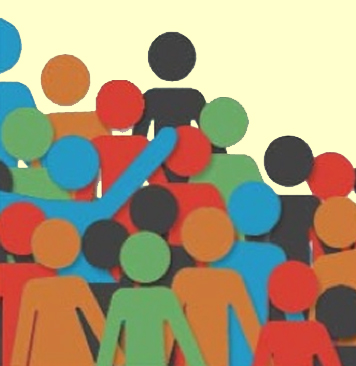 July 7, 2020 |

JOBS

| The pandemic has claimed nearly 15 million U.S. jobs. Meanwhile, high flying financial traders are making a killing off the market volatility caused by the crisis. A new House bill would tax Wall Street windfalls to guarantee good jobs for people in high unemployment areas. The Workforce Promotion and Access Act would ensure employment in jobs that pay at least $15 per hour with benefits and address local needs, such as childcare, eldercare, and infrastructure. "Working people who stand up to corporate bosses and get fired as a result face loss of income, loss of housing, loss of medical care, and food insecurity," Erica Smiley, Executive Director for Jobs with Justice, said in a press release. "The Workforce Promotion and Access Act blunts the threat of firing and allows working people to demand a role in our economic system."… Truthout
July 6, 2020 |

ECONOMY

| Over the years, bosses have held down wages, cut benefits, and stomped on employees' rights. Covid-19 may change that… [The pandemic] helps clarify just how much employers have chipped away at the labor rights and bargaining power that came with the New Deal. Legislation and court rulings have outlawed key organizing and protest tactics, legalized aggressive anti- union efforts, and radically shrunk the range of occupations granted basic labor rights. Companies looking for a short-term jolt to their profit margin have more incentives than ever to hire workers indirectly, keeping payroll and liability off their own books. The pandemic certainly could give employers even more power to set the rules. Or it could give workers a chance to end a heist on a nationwide scale… Bloomberg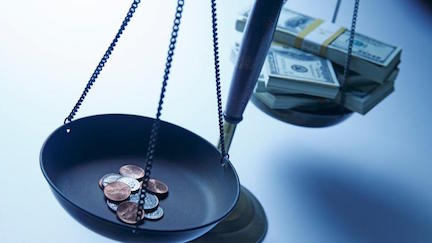 June 30, 2020

|

INEQUALITY

| The novel coronavirus pandemic has only exacerbated income inequality, experts say, stretching the racial wealth gap in the United States and making the richest wealthier while leaving many of the poorest without jobs. As the COVID-19 pandemic overtook the U.S., it brought with it an unprecedented financial crisis and unemployment rates at their highest levels since the Great Depression, especially among Black, Hispanic and Asian workers (16.8%, 17.6% and 15% in May compared to 12.4% for whites). At least 45 million people have filed for unemployment since the pandemic began. Yet between March 18 and June 17, as the pandemic raged, the combined wealth of the 614 U.S. billionaires increased by $584 billion… ABC News
June 29, 2020 |

OPINION

| The COVID-19 pandemic has sent our world into a public health and economic tailspin. As of May, the national unemployment rate was at 13.3%, according to the Bureau of Labor Statistics. In Michigan, it is a staggering 21.2% — worse than the Great Recession. [ In Maryland, it's 9.9%.] The Washington Post reports that more than 100,000 businesses have closed permanently. But more important, lives are at stake. While a majority of employees in white-collar industries were able to move to much safer remote work environments, hundreds of thousands of "essential" and "frontline" workers — grocery store clerks, sanitation and transportation workers, medical professionals, and others — could not stay home even when the nation was on lockdown… This pandemic has shown just how critical it is to have a union to protect the rights, working conditions, safety, and health of workers. With almost the flip of a switch, millions of hard-working people across the country were suddenly without work, without health benefits, struggling economically — proud individuals who suddenly needed to file unemployment, miss mortgage payments, and visit food banks… Detroit News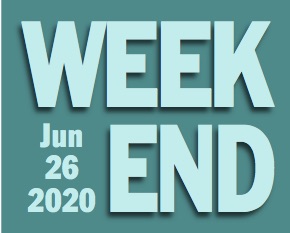 • The jobs we need
• Update for Industrial Trades Teamsters
• Workers are striking during coronavirus
• COVID-19 news updates for June 25
• GCC Local in Pa. defeats a decert campaign
• More than half of workers expect to work past 65
• How a raise for workers can be a win for everybody
• Warning: These 9 hand sanitizers could be toxic
• AFGE scores major contract win for EPA employees
• How to stay safe at the beach amid coronavirus
• Mine workers seek order protecting them from coronavirus
• Two million "Save USPS" petitions delivered to U.S. Senate
• YRC healthcare coverage extension set to expire
• Policy & election discussed at Teamsters (virtual) political conference
• Teamsters demand Republic Services end abuse of Black workers in Atlanta
• 7 labor leaders on how COVID-19 has given the labor movement new urgency