Local and National Union News

Tentative agreement reached with UPS Freight
July 13, 2018 | "The Teamsters National UPS Freight Negotiating Committee (TNUPSFNC) and UPS Freight reached a tentative agreement on a new collective bargaining agreement," Kris Taylor, IBT/UPS Freight Coordinator, announced today. No further details will be released until leaders from Teamster local unions that represent UPS Freight members meet in the next few weeks at the Two-Person meeting to review the tentative agreement and approve sending it out for a membership ratification vote. The parties agreed to an extension of the current agreement to allow for the ratification process to take place. Once the upcoming meeting takes place, the union will release more information.

Proposed contract released; supplemental agreements being finalized *
July 11, 2018 | The Teamsters National UPS Negotiating Committee has released the National Agreement in Principal and highlights of the agreement. The highlights are available here and the agreement is available here. Union negotiators are meeting to finalize the supplemental agreements. The Union has agreed to a contract extension that allows the leaders of local unions that represent UPS members to review the proposed national contract and supplements. Upon the leaders' approval, members will then have the opportunity to vote electronically to ratify the National Agreement and their supplements. * Listen here to the UPS Teleconference Call from July 10th.

Water. Rest. Shade.
July 2, 2018 | The National Weather Service has issued an excessive heat warning for our area today, and a heat advisory through July 3 at 8 pm. Heat illness can be deadly. If you work outside you need to protect yourself: Drink water often. Rest in the shade. Report heat symptoms: Dizziness, headache, sweaty skin, fast heart beat, nausea, vomiting, weakness and cramping are symptoms of heat exhaustion. Symptoms of heat stroke are red, hot and dry skin, high body temperature, confusion, fainting, convulsions. Both types of heat illness require emergency care. Check out OSHA's website for additional information and advice about the hazards of working in hot weather.
| | | |
| --- | --- | --- |
| | | |
| | | |
| | | |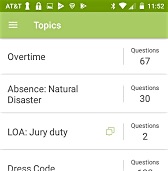 July 17, 2018 |

ORGANIZING

| […] OUR Walmart, the flagship project of Organization United for Respect, has claimed a number of victories, including substantially better corporate-wide pay and leave policies. Key to this success has been the organization's use of online platforms to foster activism, including a mobile app called WorkIt, Schlademan said. The app uses artificial intelligence to provide answers to Walmart employees about their workplace rights while serving as an organizing tool for OUR Walmart… Huffington Post
July 16, 2018 |

COMMENTARY

| Mother Jones is not just a magazine, friends. An epic figure long revered in the labor movement, Mary G. Harris Jones helped lead a people-powered uprising that established workplace rights for mine workers and shined a light on the horrors of child labor in the United States in the early 1900s. At a time when women had not yet won the right to vote, she marched her "Children's Crusade" right to the doorstep of President Theodore Roosevelt and leveraged the media to build public support for the workers. Though Mother Jones lived and fought a century ago, her mission and the stakes of that battle could not be more relevant than they are today… CBS News
July 13, 2018 |

ORGANIZING

| The US Supreme Court has just stripped back the power of organized labor still further, but millennials don't care. In an era of inequality and frustration they are joining unions in unprecedented numbers… The Guardian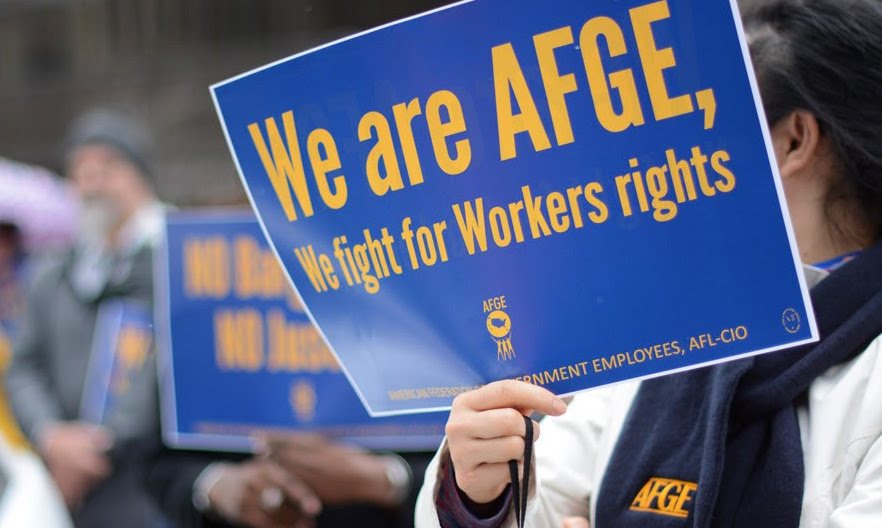 July 12, 2018 |

PUBLIC SECTOR UNIONS

| Unions representing federal workers are headed for a July 25 federal court showdown with President Trump over his executive orders – which started taking effect July 1 – stripping workers of many rights. The legal fracas before U.S. District Judge Ketanyi Brown Jackson in D.C., sees almost two dozen unions, led by the Government Employees (AFGE) and NTEU, challenging the legality of Trump's three anti-federal worker executive orders "a direct assault on the constitutional rights of federal workers and a challenge to the democratic principles on which this nation was founded." Consumer watchdog Public Citizen submitted a friend-of-the-court brief, signed by four lawmakers, saying Trump's orders break civil service law and would harm not just the workers but the country. In a separate letter, three Senate Democrats also backed the unions. ~ Press Associates, Inc.