News Items - January 2023
UPS National Screening Committee convenes to review proposals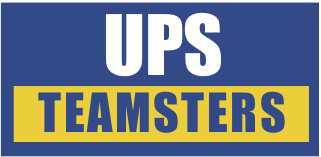 Jan. 9, 2023 | This morning, General President Sean M. O'Brien and General Secretary-Treasurer Fred Zuckerman opened a meeting of the screening committee where representatives from dozens of UPS locals are gathered to review more than 4,000 pages of national proposals submitted by locals to the Package Division. In total, the Division received more than 11,000 Master Agreement proposals, which were sorted and compiled for today's meeting. Learn more here.
The New Yorker: 'UPS and The Package Wars'
Jan. 10, 2023 | The company offers old-fashioned middle-class jobs and is enjoying record profits. So why is a strike looming? … according to many drivers, the job is far more stressful and demanding than a customer might imagine: they describe being subject to extreme time pressures, constant surveillance, and the risk of injury from handling heavy packages. And, of the Teamsters working at UPS, only about forty percent are drivers. The rest toil inside UPS buildings… Continue reading here.
O'Brien: Court must uphold right to strike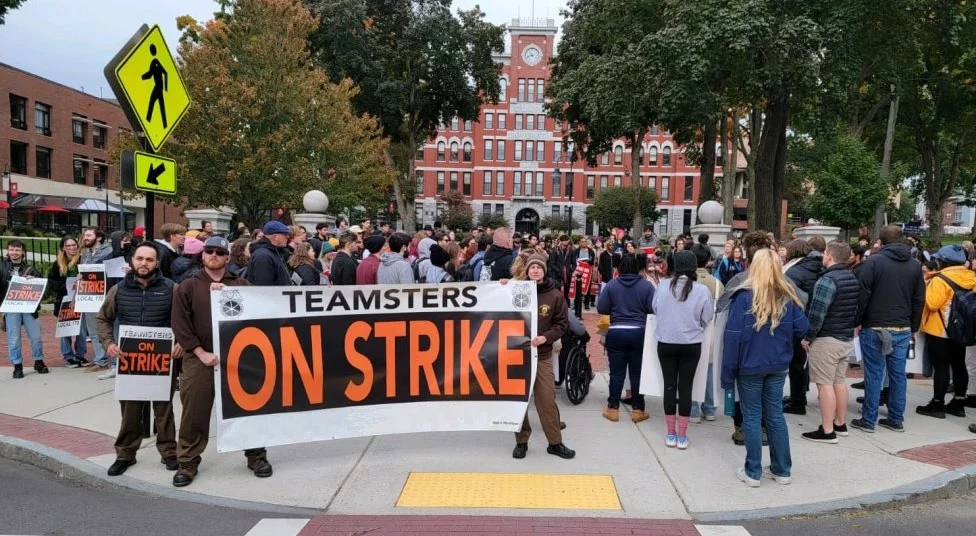 Jan. 10, 2023 | The following is a statement from General President Sean O'Brien on Glacier Northwest, Inc. v. International Brotherhood of Teamsters Local Union No. 174 being heard today by the U.S. Supreme Court: "Workers in America have the fundamental right to strike, and American workers have died on picket lines to protect it. The ability to withhold your labor is the one powerful tool throughout the history of unionization that has ensured workers can improve their working conditions. This right is now on trial at the Supreme Court. The anti-worker case before the Court is undemocratic and disregards long-standing legal precedent… Continued at Teamsters
Striking Pittsburgh Post-Gazette workers asking for your help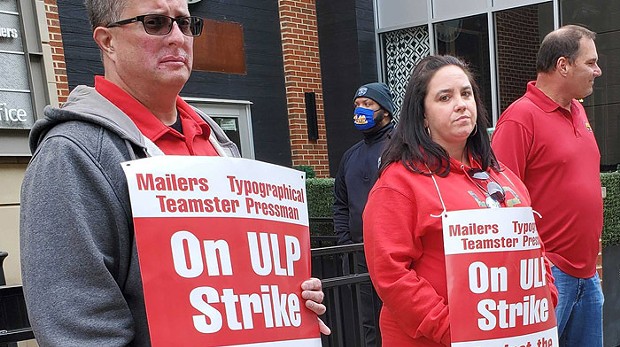 Jan. 12, 2023 | For more than two months, workers at the Pittsburgh Post-Gazette have been on strike after management unilaterally canceled employee health insurance during the COVID-19 pandemic, refused collective raises for 16 years and harassed striking workers with private security and public law enforcement. The workers, members of the Communications Workers of America, The NewsGuild-CWA and the Teamsters, are fighting for dignity, and they are calling on the community for support. The workers are asking supporters and allies to write a letter to the Pittsburgh Steelers football team, asking it to reconsider and cancel its media sponsorship with the newspaper. Click here to lend your support.
Tonight at 7 pm: Senator Sanders on the State of the Working Class
Jan. 17, 2023 | "Before we can effectively go forward in terms of economic policy, it's necessary to know where we are at. On Tuesday, I will give a speech at the U.S. Capitol on the state of America's working class and how we address the existing crises." – Bernie Sanders, U.S. Senator from Vermont. Watch his national address live from the U.S. Capitol at www.facebook.com/senatorsanders.
Energizer plans to outsource Teamster jobs
Jan. 20, 2023 | The International Brotherhood of Teamsters is fighting plans by billion-dollar company Energizer to outsource more than 600 good-paying jobs, after the company announced intentions to close its battery plants in Fennimore and Portage, Wisconsin. Last year, Energizer gave $93 million to shareholders through quarterly dividends and posted a gross profit of $1.1 billion. "If Energizer thinks it's going to outsource American jobs and destroy Wisconsin communities, we've got news for them — the Teamsters are coming, and we will stop at nothing to protect American workers," said General President Sean M. O'Brien. Learn more here.
Amid gains, railroaders seeking quality-of-life improvements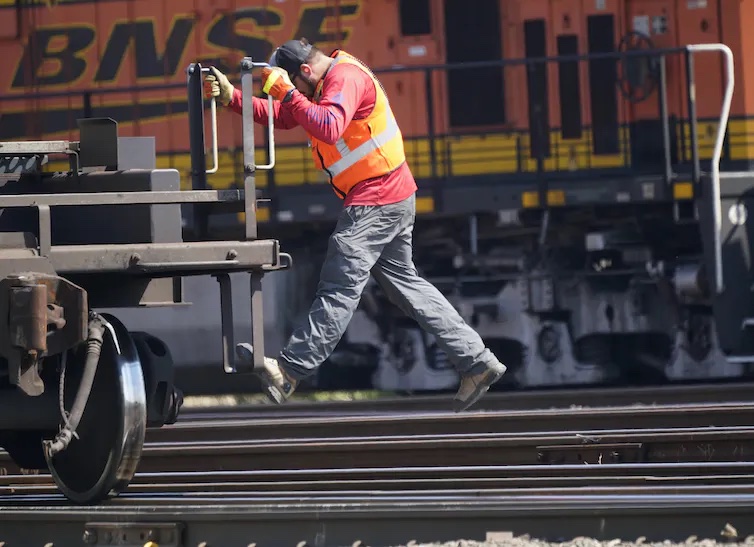 Jan. 30, 2023 | Even though track maintenance workers in the Teamsters Brotherhood of Maintenance of Way Employees Division union aren't on call the way train crews are, they are increasingly being sent on the road for days at a time to tackle construction projects and repairs, prompting many to reconsider whether the job is worth the sacrifice, BMWED union spokesman Clark Ballew said. "To date, we haven't seen genuine concern from management about these quality-of-life decisions that our members increasingly wrestle with." Associated Press