Package Drivers: Important information regarding the 70-Hour rule
Dec. 3, 2017 | The Package division issued a memorandum about UPS's intent to implement an 8-day/70-hour workweek for purposes of package drivers' hours of service under DOT regulations – View the memorandum here.
Hoffa to UPS CEO David Abney: 70-hour work week not acceptable
Dec. 5, 2017 | General President Jim Hoffa wrote to Abney about the company's implementation of the 8 day/70-hour workweek for package drivers: "On behalf of the 250,000 Teamster-represented UPS employees, I want to express my outrage and concern over the Company's decision… We have instructed our Local Unions to utilize all contractual and legal remedies to protest the Company's actions… I assure you the Union will make every effort at the bargaining table to ensure that its members will not have to pay the price for the Company's mismanagement in the future." Read Hoffa's letter here.
UPS and UPS Freight contract negotiations begin January 22, 2018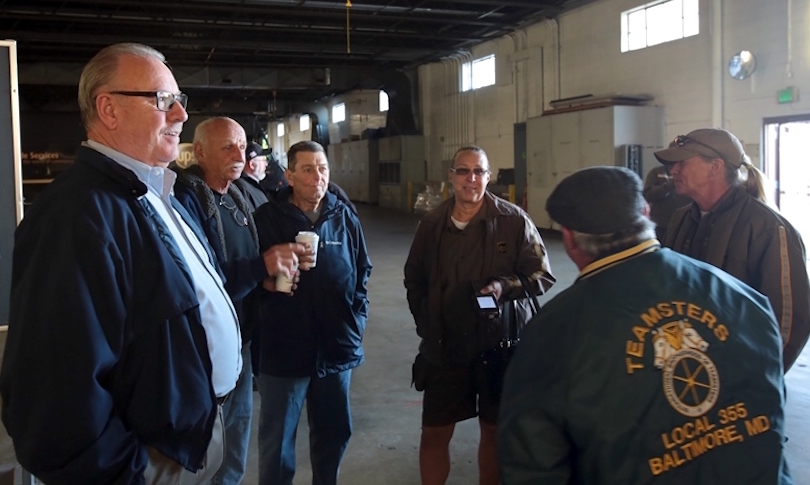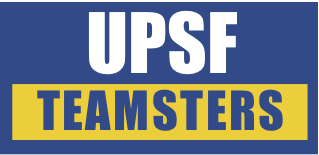 Dec. 12, 2017 | As the union prepares for UPS and UPS Freight national talks to begin in January, supplemental committees have been meeting over the course of the last two months to exchange proposals and engage in bargaining sessions with the company. Sessions for national negotiations have been scheduled through June. We will provide updates to local unions and members at the end of each weekly negotiating session. Please check Uprising.org, the UPS Rising Facebook page and the UPS Rising mobile app for regular updates as we enter the next few critical months of negotiations in our fight for a strong UPS contract in 2018. Full update here.
Pennsylvania paycheck deception bill defeated
Dec. 13, 2017 | Pennsylvania legislators voted last night against the proposed Senate Bill 166 which was characterized as a "paycheck protection" bill, but was actually a means to silence the voice of working families. [ "Paycheck protection" bills seek to end payroll deductions for political contributions from workers' paychecks.] "We applaud the legislators who voted NO on this bill," said William Hamilton, president of the Pennsylvania Conference of Teamsters and International Vice President. "As it stands, union members choose whether to join a union, set their own dues, elect their own leaders and vote on where and how their money will be spent." Right to Voice Political Views Upheld
Teamsters, ABF to exchange contract proposals December 18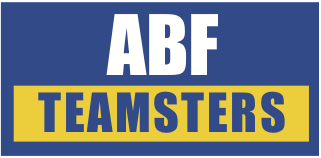 Dec. 14, 2017 | The Teamsters National Freight Industry Negotiating Committee (TNFINC) is prepared to exchange initial national contract proposals with ABF on Monday, December 18, 2017, and TNFINC is ready to negotiate a contract that addresses members' issues. Following the initial contract proposal exchange, negotiations will commence in earnest on January 8, 2018… Full announcement here.
Supplemental committees continue talks with Company
Dec. 18, 2017 | As the union prepares for UPS and UPS Freight national talks to begin in January, supplemental committees have been meeting over the course of the last two months to exchange proposals and engage in bargaining sessions with the company. Out of the roughly 30 supplemental meetings held since October, common issues that have been raised by the company include flexible workweeks and the day after Thanksgiving holiday… UPS Rising
Reuters: UPS reserves 125 Tesla semi-trucks, largest public pre-order yet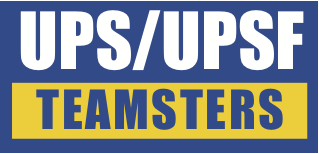 Dec. 20, 2017 | United Parcel Service Inc said on Tuesday it is buying 125 Tesla Inc all-electric semi-trucks, the largest known order for the big rig so far, as the package delivery company expands its fleet of alternative-fuel vehicles. Tesla is trying to convince the trucking community it can build an affordable electric big rig with the range and cargo capacity to compete with relatively low-cost, time-tested diesel trucks. This is the largest public order of the big rig so far, Tesla said. Tesla unveiled its semi last month and expects the truck to be in production by 2019. Teamsters