Attention members: General Membership Meetings to resume April 11
Apr. 5, 2021 | Teamsters Local 992 will resume its regular monthly membership meetings Sunday, April 11, 2021 at 10 am at the Holiday Inn Express & Suites in Hagerstown, Md. Members and retirees planning to attend are advised that masks/facial coverings will be required and social-distancing guidelines will be followed. Pursuant to state guidelines, a maximum of 30 attendees will be allowed in the hotel's conference room; seating will be offered on a first-come, first-serve basis. Please read this Teamsters Local 992 notice for additional information.
Maryland to open COVID vaccine eligibility to all adults
Apr. 5, 2021 | People age 16 and older can get shots starting Tuesday at the state's mass vaccination sites. The state will require every vaccine provider in Maryland to offer shots to people 16 and up as of April 12. Learn more at The Baltimore Sun.
Build Back Better with unions – Pass the PRO Act!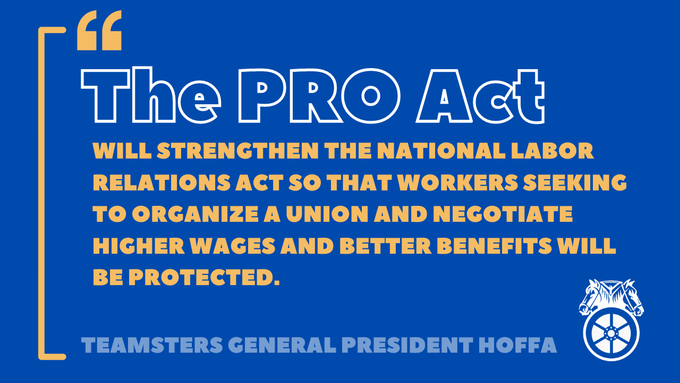 Apr. 8, 2021 | Our outdated labor laws are no longer strong enough to protect us in the workplace. The #PROAct would change that. It's the most significant worker empowerment legislation since the Great Depression & the Senate is the final obstacle to getting it passed. Lawmakers gave us their word they would make the PRO Act a top priority. It's time for them to keep that promise. Stronger unions mean higher wages, safer working conditions and dignity for all people who work. The PRO Act is our first step to get there. Click here to call now.
Teamster statement on Alabama Amazon election results
Apr. 9, 2021 | "The Teamsters commend the efforts of Amazon workers in Bessemer who came together to fight for respect and to provide a better life for themselves and their families," said Randy Korgan, the International Brotherhood of Teamsters National Director for Amazon. "Despite going up against one of the world's richest men in a country with weak labor laws, the workers in Bessemer brought national attention to issues that many non-union workers face in this industry. This fight is not over, and the Teamsters will always support workers who want to build power by standing together and demanding dignity, a safe workplace, and a fair return on their work."
Teamsters statement on the conviction of Derek Chauvin
Apr. 21, 2021 | Teamsters Human Rights and Diversity Director Marcus King issued this statement: "The International Brotherhood of Teamsters stand with the family of George Floyd and all of those who fight for racial justice following Derek Chauvin's murder conviction today. Though today's verdict is a positive step in the right direction, this is just one instance of an unwarranted police killing of an unarmed Black man in the United States, and a harsh truth that we must accept – equal justice under the law is not a reality for all Americans…" Continued
Workers' Memorial Day: Remembering the world's workers
Apr. 21, 2021 | Listen to the latest edition of the Teamsters Podcast and hear how the union is commemorating Workers' Memorial Day by fighting to make workplaces safer. Plus, learn about the Teamster-authored new book focused on Long Island migrant camps.
Organizing Update: Matheson Tri-Gas workers choose Teamsters 992
Apr. 23, 2021 | Drivers, installers, gas fitters, and inside sales reps employed at Matheson Tri-Gas in Chambersburg, Pennsylvania, and Fredrick, Maryland voted unanimously Thursday, April 22, 2021, to be represented by Teamsters Local 992. Secretary-Treasurer Tom Krause said the workers clearly want a voice of the job and remained strong and focused throughout their organizing drive. The Teamsters Union represents a significant number of workers at various Matheson Tri-Gas locations throughout the country. Read the press release here.
Ahead of April 30 sale, UPS Freight releases additional info for union employees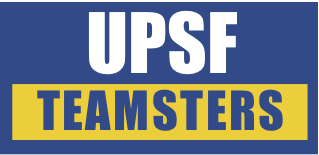 Apr. 26, 2021 | "With the approaching close of the transaction, we're excited to share what can be expected after the close of the sale on April 30…" Continued
Hoffa: American Families Plan helps workers bring balance to daily lives
Apr. 28, 2021 | The following is a statement from Teamsters General President Jim Hoffa about today's unveiling of President Biden's American Families Plan, a sweeping measure that lifts up hardworking Americans by expanding education opportunities, mandating paid leave, subsidizing child care and health care for low- and middle-income workers and providing tax relief to the middle class. "The modern American family is being pulled in a million different directions that make it increasingly difficult to make ends meet. The current pandemic has especially placed additional strains on women workers…" Continue reading