Local and National Union News

Teamsters listening to candidates on the trail
Aug. 21, 2019 | Today, the Teamster Nation Blog kicks off a new weekly feature that will detail key issue responses from the 2020 presidential candidate field. It will highlight Teamster interactions with the candidates on the campaign trail, including answers to questions posed to them from union members and staff. We hope you find it useful. Teamster Nation Blog

Union stand in solidarity with UFCW, condemn Mississippi raids on workers
Aug. 9, 2019 | The Teamsters Union stands with the United Food and Commercial Workers (UFCW) as it works to protect its members against U.S. Immigration and Customs Enforcement (ICE) raids that are tearing families apart. Federal authorities raided two food processing plants represented by UFCW [Wednesday] and arrested scores of union members there. Hoffa calls for an end to polices hurting workers and families… Teamsters

Persistence pays off for Local 992's Kurt Royer, YRC
Aug. 8, 2019 | You might say YRC Freight truck driver Kurt Royer epitomizes the advice our mothers gave us: If at first you don't succeed, try, try again. Royer, who has been driving a truck for 31 years, has competed in the Maryland Truck Driving Championships nine times since 1999. And although he's gone on to nationals four times, he's never gone as Maryland's Grand Champion. But at this year's event on June 1 he was named Grand Champion after earning the highest overall score among the 102 competitors… Transport Topics

Pensions. Trade. Labor rights. What issue do YOU care about?
Aug. 7, 2019 | Candidates care about our support. They know working people are going to shape the outcome of this election. That's why the IBT is conducting a member survey nationwide to hear from each and every one of us. It doesn't matter what your politics are or who you plan to vote for – the Union wants to hear from you. By completing this survey, you're giving the Union the information it needs to go to the presidential candidates with clear demands for what any candidate – left, right, or center – needs to do if they want Teamster support.
| | | |
| --- | --- | --- |
| | | |
| | | |
| | | |
Aug. 22, 2019 |

OPINION

| […] Here's a suggestion to the business page editors of American newspapers: Now that shareholder value isn't the be-all and end-all of corporate purpose, you need to supplement your business coverage with indices of more than a corporation's share prices. How about posting the median wage of its employees, and the ratio of CEO pay to median worker pay alongside the daily share value? How about posting (it's OK to use abbreviations) whether a particular corporation offers defined benefit pensions (DBFs) or 401(k)s, paid sick days (PSDs—you get the point), paid family leave, and paid vacation time—for starters. How about listing the number of U.S. employees and whether a company is unionized or not?… The American Prospect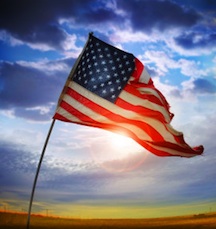 Aug. 21, 2019 | BOOK REVIEW | In his sweeping new history, "Beaten Down, Worked Up: The Past, Present, and Future of American Labor," Steven Greenhouse, a former labor reporter and foreign correspondent for the New York Times, builds a persuasive case that the inability of workers to engage in collective bargaining has markedly shifted power to corporations, fueling the nation's exploding inequality.CEOs at the biggest corporations now make 312 times more than the average worker, up from 20 times more than five decades ago. The share of national income going to business profits has risen to its highest level since World War II, Greenhouse reports, while workers' share — employee compensation including benefits — has sunk to its lowest level since the 1940s. "Millions of Americans know little about what unions have achieved over American history," he writes. "Labor unions, and their ability to create a powerful collective voice for workers, played a huge role in building the world's largest, richest middle class... Los Angeles Times
Aug. 19, 2019

|

ECONOMY

| When an American corporation, GM or Nabisco or Carrier, builds a factory in Mexico, NAFTA protects the company from tariffs when it imports the Mexican-made cars or Oreos or furnaces back into the United States. And in Mexico, the company can pollute freely, pay workers as little as $2 an hour, and establish company-controlled unions so workers can't bargain for more. American workers get fired; Mexican workers get exploited. It's a lose-lose for workers. This is why the USW, and the rest of organized labor, opposes the proposed new NAFTA. Without meaningful enforcement provisions, corporations will continue to invest in Mexico while closing American factories so they can get away with mistreating workers and the environment… Our Future