General Membership Meeting: Sunday, Nov. 12, 2017 at 10 a.m.
All membership meetings are held at the Holiday Inn Express & Suites,
241 Railway Lane, Hagerstown, Md. Please make every effort to attend!
Local and National Union News

Leaders from UPS local unions overwhelmingly approve proposals
Oct. 18, 2017 | More than 260 local union leaders who represent Teamsters at UPS and UPS Freight gathered today in the Washington DC area to review national contract proposals, all of which were approved. General President Jim Hoffa, Chairman of the UPS National Negotiating Committee (NNC), said the proposals will be submitted to the company when national negotiations begin in January. Contract proposals adopted today by the NNC focus on subcontracting, excessive hours and other issues. For UPS members, additional proposals were adopted related to ongoing harassment and increases in the average size and weight of shipments; UPS Freight proposals also took up the issue of blackout weeks… teamster.org

Las Vegas Teamster sells his Harley to go to Puerto Rico and volunteer
Oct. 12, 2017 | When Marco Cruz heard about the need for truck drivers to help hurricane victims in Puerto Rico he knew he could help. The single dad of two teenagers was born in Puerto Rico but has lived in Las Vegas for over 40 years. Cruz has a commercial drivers license and experience driving tanker trucks. But to pay for his humanitarian mission, Cruz had to sell his Harvey Davidson motorcycle… thedenverchannel.com

Teamster locals to review UPS contract proposals October 17
Oct. 11, 2017 | On Tuesday, October 17, representatives from each local union that represents UPS and UPS Freight Teamsters will be meeting in the Washington, D.C. area to review and approve national contract proposals that will be submitted to UPS when negotiations begin. This "two-person" meeting includes two representatives from each UPS and UPS Freight local union. "There are a lot of issues at stake in the upcoming negotiations, including UPS members' pensions, ongoing harassment by management, new technology, and subcontracting issues," said Denis Taylor, Director of the Teamsters Package Division. "Following our day-long review next week, we will be submitting these proposals to the company when negotiations start, which we expect to happen in January," Taylor added. UPS and UPS Freight proposals will be reviewed separately at the October 17 meeting

Public Service members: Join the discussion about public service employee unionism
Oct. 11, 2017 | All Teamster public sector members as well as their local and Joint Council representatives are invited to a special radio program on The Rick Smith Show this Thursday, Oct. 12 at 5:00 pm eastern. Union advocate and radio labor show host Rick Smith will have a Teamster-only show that will focus on the future of public employee unionism in America and a discussion about the upcoming Supreme Court case on the constitutionality of "fair share" fees and the prospect of national right to work in the public sector. The dial-in number for those wishing to express an opinion or ask a question is: 1-717-422-5215. Access the program (and hear a recording afterwards) on your computer, www.TheRickSmithShow.com or, on your smart phone, access the The Rick Smith Show using the Stitcher app.
| | | |
| --- | --- | --- |
| | | |
| | | |
| | | |
Oct. 19, 2017 |

WORKERS' RIGHTS

| … People need to be able to band together to get a fair shake in their dealings with powerful corporations and large government bureaucracies, yet the Supreme Court is likely to make it much harder for them to do so by distorting existing laws and engaging in pro-corporate judicial activism. These cases should serve as a call to action for policymakers – especially those at the state and local level of government – to assert that workers have the right to join together to improve their workplaces and communities… governing.com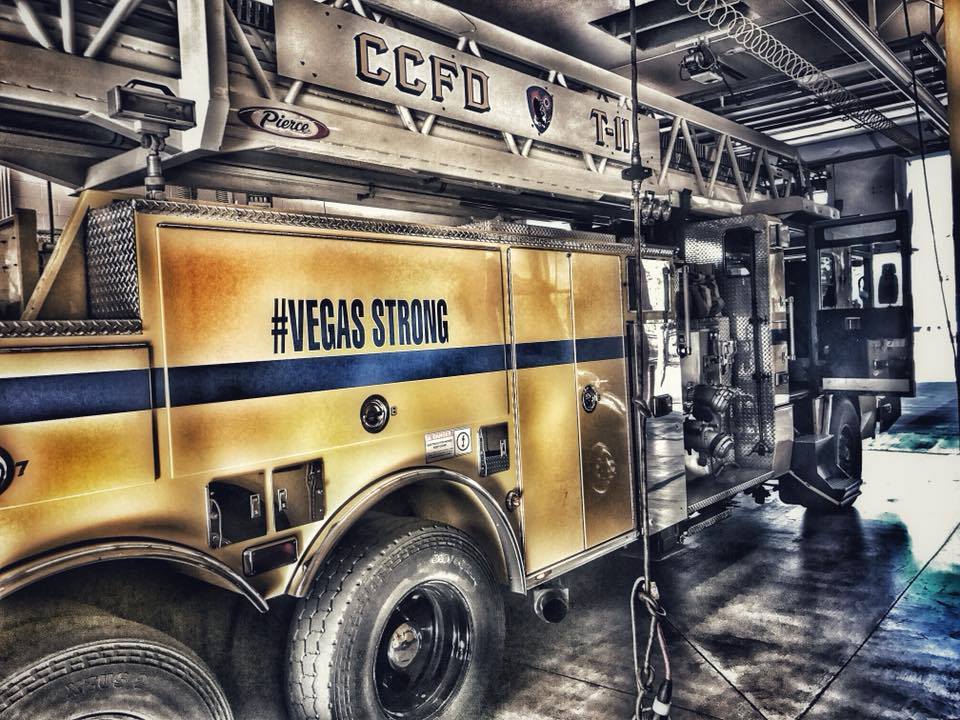 Oct. 17, 2017 |

U.S. LABOR

| As concertgoers fled the mass shooting at the country music festival outside the Mandalay Bay in Clark Country, Nev., at the end of the Las Vegas strip, dozens of off-duty fire fighters attending the concert sprang into action. Twelve were among the wounded by gunfire. At the same time, more than 150 fire fighters and paramedics from Clark County Local 1908 and surrounding locals rushed to the scene to save lives, treat the wounded and help the survivors… aflcio.org
Oct. 16, 2017

|

COMMUNITY ACTION

| Unionists on the extended relief mission to hurricane-smashed Puerto Rico call the situation there, three weeks after Maria hit, dire. The head of the Puerto Rico Labor Federation is blunt about the attitude of the U.S. government: "They want us to die." What the union volunteers found when they arrived, and still find, is absolute devastation, with a lack of food, no running water, virtually no electricity outside the capital of San Juan and spotty cellphone service, if it works at all. Volunteers came from unions with nurses, the Teamsters, the building trades, and others to clear roads, repair crumbling structures, and more… peoplesworld.org