Maryland Presidential Primary: Voters to receive mail ballots in May
May 7, 2020 | The presidential primary election initially scheduled for April 28, 2020 was moved to June 2, 2020. This election will be conducted primarily by mail. You should receive your ballot in early to mid-May. You do not need to ask for a ballot to receive one. (Don't be surprised that the ballot has "April 28, 2020" printed at the top. There wasn't time to reprint ballots after the election date was changed to June 2nd due to the coronavirus. The April date does not affect your ballot being counted.) There will be in-person voting for voters who cannot vote by mail. For more information about this election and where voters who cannot vote by mail can vote, click here.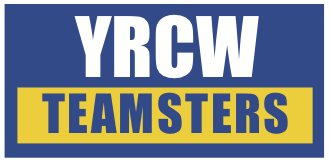 Important update re H & W Fund contribution
May 12, 2020 | The Teamsters National Freight Division released an important update for YRCW Freight Teamsters. Read it here
New Teamster Podcast: Coronavirus Update 9
May 13, 2020 | Listen here to the latest special edition of the Teamster Nation Podcast and hear more health and safety tips for those on the job, a legislative update, and news from the Health Care Division. Plus, Local 355 UPS worker explains the challenges of staying safe on the job.
Update from the Teamsters National Freight Division
May 15, 2020 | In a message to members today Division Director Ernie Soehl writes: "I want to acknowledge and thank all the business agents and shop stewards out there helping our freight members get through this pandemic and of course all our freight members who are showing great courage during these unprecedented times. The freight industry is very much needed and essential during the pandemic, and I'm proud of all the work our freight members do, day after day, under extremely difficult conditions. Our freight members are the lifeline of America… As for the specific companies in the Freight Division... Continue reading here.
Important Maryland voter registration and vote-by-mail info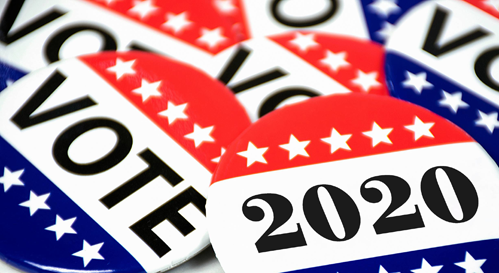 May 21, 2020 | Be sure to register and update your voter registration information by May 27, 2020. It's important that the Board of Elections has your current address in order to mail you your ballot. Click here to make sure your voter information, party affiliation, and address is updated.
New Teamster Podcast: Coronavirus Update 10
May 21, 2020 | Listen here to the latest special edition of the Teamster Nation Podcast and hear from a Local 952 laundry driver about life on the job, plus more health and safety tips, a legislative update, and news from the Graphic Communications Conference.
YRCW Teamsters still getting benefits in 8-week extension
May 26, 2020 | YRCW employees are starting the third week of healthcare being paid for by the Teamsters' benefits provider as if they were out of work, even though not all of them are. The healthcare situation for YRCW employees is just one manifestation of the fiscal problems at the less-than-truckload (LTL) carrier, a slide that has taken the company's stock price down to $1.40 from a 52-week high of just under $5… FreightWaves
Teamsters: Feds must design a plan to conquer COVID-19
May 27, 2020 | The coronavirus pandemic has ravaged this country during the past 10 weeks, taking the lives of some 100,000 Americans and jeopardizing the health of millions more… Elected officials need to stop playing politics with peoples' lives, especially those who are working hard on the job while others sit at home. That means coming up with a solution that makes the public more secure about the world we work and live in so American society can return to a place that somewhat resembles where it was less than three months ago. Read the entire article at Teamsters. Related: Teamsters laud House Coronavirus Panel briefing addressing workers needs
Important update from Teamsters Freight Division
May 29, 2020 | National Freight Director Ernie Soehl updates freight members about the current status of the industry. "Here are some facts. This is not fake news. These are the cold hard facts that we have to grapple with every day…" Read the memo here.
---
The May/June issue of the shop stewards newsletter is posted
June 2020 | You may view and download the current issue here. Please note that the newsletter contains clickable links to external pages for additional information. Mail delivery of our Joint Council 62 steward newsletter is suspended until further notice.