Watch the YRCW ballot count online today
May 3, 2019 | The proposed YRC Freight, Holland and New Penn National Master Freight Agreement ballot count will take place today at 4 pm (Eastern). You can watch the ballot count online at here. Or listen live, call 1-866-767-0669.
Teamsters back effort to revamp federal labor law to benefit workers
May 3, 2019 | "The Protecting the Right to Organize (PRO) Act will restore fairness to the economy at a time when income inequality has stifled the ability of far too many hardworking Americans to earn a decent wage that allows them to support their families," General President Jim Hoffa said in a statement issued yesterday. The legislation that would comprehensively update the National Labor Relations Act was introduced yesterday in the U.S. House of Representatives by Rep. Bobby Scott (D-Va.) and Sen. Patty Murray (D-Wash.). Read more at teamsters.org And from Intelligencer: [The PRO Act] would ban employers from forcing hires to sign away their right to pursue collective or class-action litigation and from permanently replacing workers who go on strike. It would also require employers to begin bargaining a contract no later than ten days after a union has been certified...
Update: Other contracts ratified, including Franklin County
May 13, 2019 | Interest arbitration produced a contract with Franklin County that provides a 16% wage increase over a three-year term, meal reimbursement increases, protected health care and capped healthcare increases and a reduction to the spousal surcharge; and other various language improvements ... A three-year contract has been approved at Redland Brick providing modest wage increases, maintenance of Health & Welfare and five days sick leave per new Maryland law... A three-year contract is in place at Cinetic Landis Corp. that provides a lucrative financial package, improved health care coverage at reduced costs, and five days sick leave per new Maryland law... Lehigh Valley Dairy workers ratified a new three-year agreement that provides significant wages and protection of current health care cost and coverage. Commission-based employees move to hourly rates, with a lump sum bonus. Gains include the elimination of reduced wage rates (95%) during new employees' probation period (employees will receive full rate from date of hire); improved bereavement leave; 5 weeks of vacation at 20 years rather than 25 years of employment; vacation pay will be paid at 45 hours straight time per week; five days sick leave per new Maryland law; improved protections under the layoff language; and a ratification bonus. Local 992 leadership commended all the shop stewards involved in negotiations of these contracts for their hard work and contributions to the bargaining process. "Without their involvement, we could not have achieved what we did."
National Master Contract approved; one supplement rejected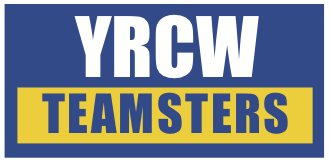 May 4, 2019 | Teamster-represented workers at YRC Freight, Holland and New Penn have voted to approve the national master portion of the new YRCW National Master Freight Agreement that raises wages, restores a week of vacation and protects benefits. The national master portion of the agreement, which covers about 25,000 workers, was ratified by a 60 percent to 40 percent margin. However, all but one (Joint Council 40) of the 27 regional supplemental contracts passed. The national contract will not go into effect until that supplement is resolved. The parties currently have an extension agreement in effect. Employees should report to work as usual. More information at teamster.org
Teamster leaders gather for Unity Conference
May 8, 2019 | With major challenges facing workers and the 2020 elections looming, the importance of mobilizing members is more critical than ever, Teamster leaders heard at the annual Unity Conference taking place in Las Vegas, Nev. Leaders have been attending important divisional meetings, where they are hearing about the latest issues facing workers and the union, and strategies for winning. The meetings continue today and Thursday … Read more at teamster.org