Government needs to save workers from these Wall St. wolves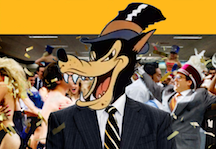 April 1, 2014 | Wall Street just can't help themselves. Elite traders, not satisfied with the deluge of dollars they already were taking in on behalf of hedge funds, are screwing rank-and-file workers by using high-speed networks to find out what stocks others are buying and then buying them first. This rigging of the system – perfectly legal under current rules – allows them within milliseconds to buy and then sell shares and take in tiny profits, over and over again…Government cannot expect hard-working Americans to buy into a system that is crooked. Full story at teamsters.org.
Shop news update: New contracts in place at Pepsi, Redland Brick, others
April 3, 2014 | Local 992 members have ratified new agreements at several locations, and the Local continues to bargain successor contracts for other Teamster 992-covered shops. Details here.
Union is a symbol of our rights
April 7, 2014 | …. A union is you. It is me. It is the ideology that we have a voice; that we all have the right to due process. A union is the ability to say, "I am a human being and I have certain inevitable rights as an American." It is a feeling of self-respect and the knowledge that I am my brother's keeper. A union is the logic that we have responsibilities to help the less fortunate among us. It is a passion that drives us to do the right thing so our world will be a better place… Read more at thegazette.com (Iowa).
Teamsters: Stand up, fight back against ALEC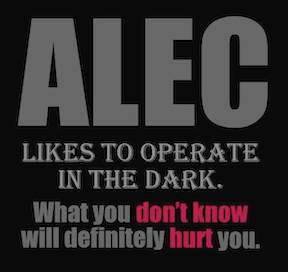 April 8, 2014 | (click image to enlarge) Our union provides important information and helpful talking points about ALEC, the secretive organization that wants to make us poorer. "In every state, the corporate-sponsored American Legislative Exchange Council, ALEC, works behind the screens to pass laws that empower billionaires and corporations. ALEC pushes laws to strip workers of their rights, eradicate public education, outsource everything that can't be nailed down, weaken environmental and consumer protections, suppress voting and increase taxes on the poor and working class while slashing them for the wealthy and for large corporations." How does ALEC work? Learn more at teamsters/war on workers.org.
Teamsters reach settlement with UPS over fired LU 804 members
April 10, 2014 | Teamsters General President Jim Hoffa and General Secretary-Treasurer Ken Hall announced yesterday that Hall and International Vice President Sean O'Brien met with Teamsters at the UPS Maspeth (New York) facility. Hall and O'Brien met yesterday with Local 804 officials and UPS management to resolve the situation. The parties have come to a settlement regarding the termination of 250 Local 804 members that occurred after a job action took place in February.
Teamster horse-carriage drivers win more support in New York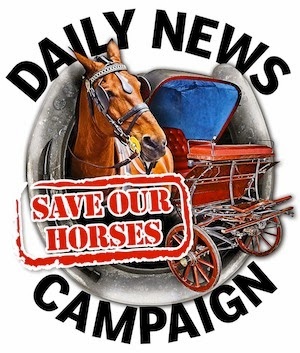 April 17, 2014 | Our endangered Teamster brothers and sisters who drive horse-carriages in New York City are winning support from some powerful friends, including The New York Times editorial board, actor Liam Neeson and the New York Daily News. They are defending some 300 horse-carriage drivers from animal rights extremists and Mayor Bill de Blasio, who want to ban horse-carriages and throw the drivers out of work. Full story at teamsternation.org.
NPR story: UPS monitors drivers' every move
April 17, 2014 | UPS is using technology in ways that may soon be common throughout the economy…When you hear people talk about technology increasing workers' productivity, this is what they're talking about: same guy, same truck – lots more deliveries. In the long run, as workers have gotten more productive, their pay has gone up. UPS drivers make about twice what they made in the mid '90s when you add up their wages, health care and pensions, according to the head of their union… Full story at npr.org.
Memo: Teamsters urge 'no' vote on YRC compensation package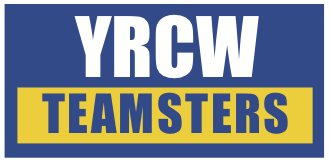 April 22, 2014 | Leaders of the International Brotherhood of Teamsters are asking YRC shareholders to vote against a number of proposals concerning executive compensation at YRC Worldwide Inc. The Kansas City Business Journal obtained a letter dated April 4 addressed to YRC shareholders and signed by Ken Hall, general secretary-treasurer of the Teamsters. On behalf of the union, the letter asks shareholders to withhold support for [three members of] the board's Compensation Committee, to vote against a proposal approving executive compensation and to vote against a proposal that would endorse YRC's amended and restated 2011 incentive and equity award plan. Continue reading at bizjournals.com.