Md. Teamster Dairy Workers Strike Potomac Farms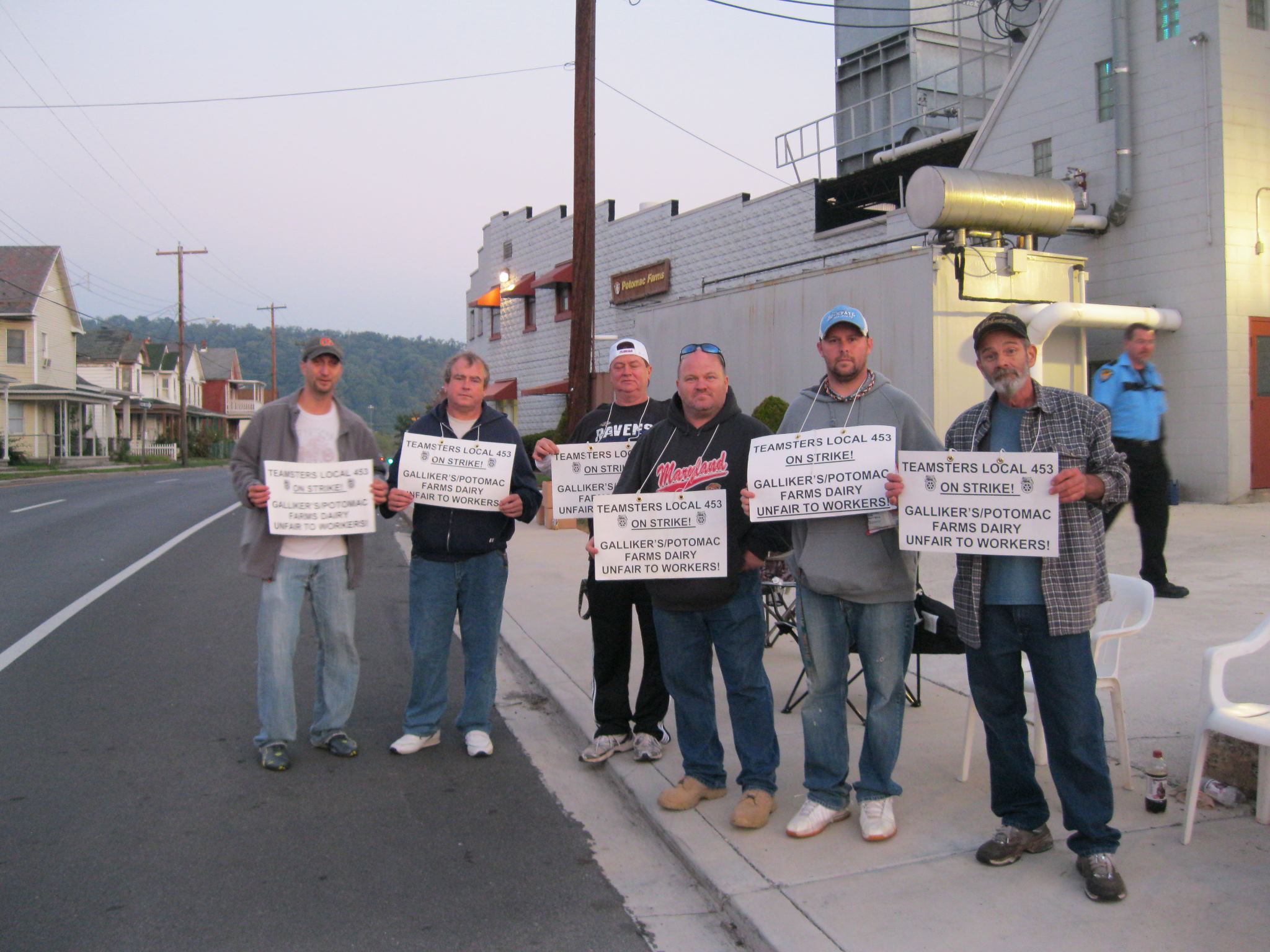 Sept. 17, 2012 | Fifty-five Galliker's/Potomac Farms Dairy employees and members of Teamsters Local 453 went on strike September 12, 2012 in response to the company's implementation of it's final offer that ended contributions to the employee pension plans.
"Our members are united and we've had great support from the public," said Local 453 President Larry Wolfe. "No one has crossed the picket lines except management and non-union staff."
The union provided the company with a 48-hour strike notice Monday, Sept. 10. The company has yet to respond.
The previous collective bargaining agreement expired in February 2011 but the parties agreed to continue contract talks. According to Local 453 President Larry Wolfe, the company made its final offer in May but the members voted overwhelmingly to reject it and voted to authorize a strike. The company refused to meet with the union and imposed its offer in June.
"We've been at the table for a year and a half. Not only is the pension issue of great concern, but 15 months of retroactivity and holiday pay is at stake as well," Wolfe said.
Local 453 represents drivers and production workers at the Cumberland dairy plant and others working in Virginia and West Viginia. The company provides dairy products to local schools and convenience stores.
The Teamsters have represented workers at Potomac Farms for decades, and the relationship with the employer has always been a good one. In 1984, the Galliker Dairy Company of Johnstown, Pa., acquired the Potomac Farms Dairy operation. Since then labor management relations have been handled by the corporate parent. "This is the most anti-worker company we've had to to deal," Wolfe said.
Support for the Potomac Dairy strikers is growing, said Wolfe, as family, friends and members of the public join the picket line.
Local 453 is a member local of Teamsters Joint Council 62.