News Items - October 2023
Retro pay checks coming this month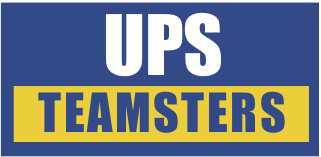 Oct. 2, 2023 | New pay increases secured in the UPS Teamsters historic contract went into effect August 27 and are retroactive to August 1, 2023. That means all UPS Teamsters have retro payment checks covering August 1-August 26 which are being processed now by UPS. These checks will be issued by mid-October. Retroactive contributions to health care and pension funds have been made throughout the month of September.
Senators step up to help secure financing, help retain Yellow Corp. trucking jobs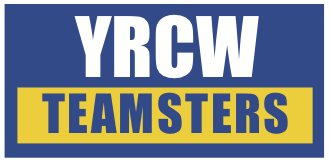 Oct. 23, 2023 | Eight U.S. senators have formally requested the Department of the Treasury consider a potential "going concern" bid to save good-paying, union trucking jobs as Yellow Corp.'s bankruptcy proceedings continue. They have asked the Treasury to work with the U.S. Justice Department to extend the maturity date of loans that Yellow obtained under the CARES Act — a move that would secure financing for the bid and help retain thousands of trucking jobs that may otherwise remain lost in the wake of Yellow's collapse. Learn more at Teamsters
Local 992 joins UAW picket line at Volvo Mack Truck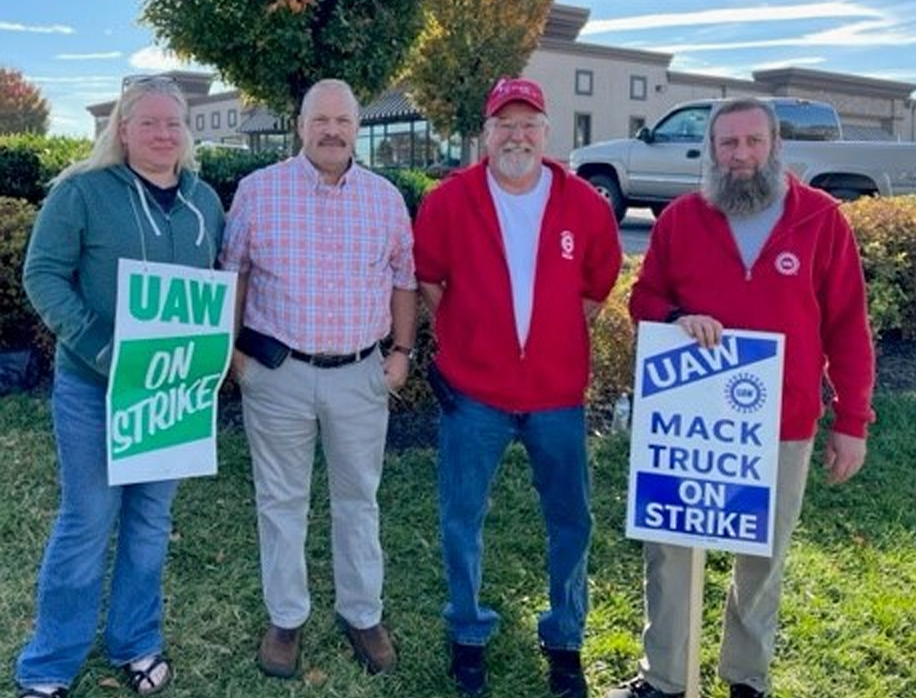 Oct. 26, 2023 | Today, Teamsters Local 992 delivered water and supplies to the UAW strike line at Volvo Mack Truck in Hagerstown, Maryland. Secretary-Treasurer Tom Krause and President Daryl Jamison (right, second from left) joined the strike line in solidarity with members of United Auto Workers Local 171 in Hagerstown. The UAW represents about 3,900 employees at Mack Truck facilities in Maryland, Pennsylvania, and Florida. The national union is also in contentious negotiations with the Detroit automakers – Ford, General Motors, and Stellantis – and currently has more than 40,000 members out on strike at the three automakers. See 'UAW, Ford Announce Tentative Agreement' below.