Cinetic Landis Members Mobilize for Contract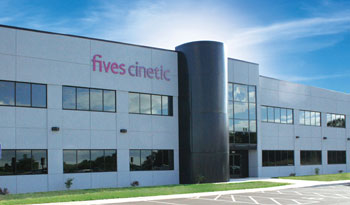 A new date to resume negotiations with Cinetic Landis Grinding after members rejected a second tentative agreement has yet to be scheduled. Though the second agreement preserved their 5th week of vacation and the current contribution rate for health insurance premiums, it called for changes to the attendance policy that were unacceptable to the members. Those changes and the company's proposal that would not provide a raise in the first year of the three-year agreement torpedoed the TA, with every member voting to reject it.
"Negotiations for a new contract been going on for a long time," said Local Secretary-Treasurer Tom Krause. "Two membership votes have been taken. Both times the employees have unanimously rejected the agreements. And management's posture during these negotiations has been wretched. I have been very unimpressed and disappointed in the company's negotiating tactics. Negotiating in an economic climate as we have before us is tough enough without the employer treating the negotiations like a side show."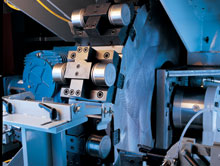 When the members rejected the first agreement, the Local sought assistance from the International. On Local 992's behalf, Teamster leaders reached out to Cinetic Landis' European parent in an effort to exert much-needed pressure to get the company back to the table. Additionally, the local chapter of the UAW worked through its own International to reach out to the automakers that rely on machine parts from Cinetic Landis.
"The company's actions indicate a disrespect for the negotiations process and a lack of respect for the dignity and well-being of the workers, such as I have never seen before," Krause said, adding, "I believe they think it is all about them."
The company had a different attitude when it came back to the table. Talks were tense, but the two sides worked late into the night to reach the second agreement.
The hard work begins again. Krause and other bargaining committee members have no illusions about what it will be like to go back and try to hammer out a final agreement that members will accept. Of paramount importance, said Krause, is the work being done now to mobilize the members and get a strategy in place that will convince the company it must work with the union to produce a fair and acceptable tentative agreement that the members will finally approve.