News Items - November 2018
Hoffa: Congress has no time to delay pension fix
Nov. 7, 2018 | Election season is officially over. The bickering and back-biting of candidates will no longer fill the airwaves. For many of us, that brings a sense of relief. For members of Congress, it is time to get back to work. A top priority must be handling pension reform, which a joint committee was tasked with finding a solution for before Nov. 30. There is not a moment to waste… teamster.org
UPS Freight contract call scheduled for Nov. 11 at 9 pm
Nov. 9, 2018 | Join an important call to discuss the UPS Freight vote results and the next steps. To be connected to the call on Nov. 11 at 9pm Eastern: 866-767-0669.
UPS Freight final contract offer ratified; national strike averted
Nov. 12, 2018 | Workers at UPS Freight have ratified a new five-year agreement that was the company's last, best and final offer, averting a national strike. Members approved the contract by a 77 percent to 23 percent margin at local union meetings held from Nov. 7 until today. The agreement covers approximately 11,600 workers at the company. The final vote was 6,935 in favor and 2,067 opposed with 84 percent of eligible members voting.
UPS Freight contract update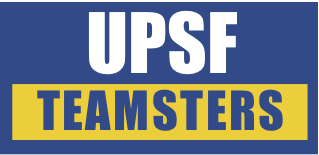 Nov. 14, 2018 | As UPS Freight members are called back to work after voting to approve the company's Last, Best and Final Offer, local unions are asked to be vigilant to make sure the company abides by the contract. The UPS Freight contract includes a seniority system and local unions should work to insure that the recall process is fair and in accordance with the contract. The company should recall workers by seniority, classification and qualification… Click here for the PDF of the full update.
After devastating wildfires, CA Teamsters are in desperate need
Nov. 29, 2018 | Roughly 2,000 Teamsters that are under the jurisdiction of Joint Council 7 live in areas affected by the most destructive wildfire season in the history of California. Reports that have been received so far indicate that over 100 members have lost their homes and many more are among the 52,000 displaced who don't yet know if they have a home they can return to. The entire town of Paradise, home to many Teamster members, was destroyed in the Camp Fire inferno. The recovery process will be long and arduous, and our members are in great need of donations to assist them through this difficult time. Any assistance that can be provided will go a long way towards getting our membership back to some level of normalcy following the blaze. Donations can be made online to the Teamsters Disasters Relief Fund.
Two outstanding UPS supplements to be re-voted soon
Nov. 30, 2018 | Two of the six outstanding UPS supplements will go to members for a re-vote soon, Teamsters Package Division Director Denis Taylor said following a conference call with the Teamsters National UPS Negotiating Committee yesterday. Chairmen of the outstanding supplements provided updates to the committee regarding negotiations that have taken place since the supplements were rejected during the first vote. The national UPS contract will not take effect until all the supplements have been ratified. Click here for the full update.