News Items - February 2020
Bill to protect, strengthen workers' rights headed for vote this week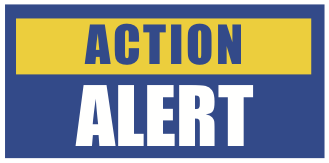 Feb. 4, 2020 | H.R. 2474, the Protecting the Right to Organize (PRO) Act, is headed to the full House of Representatives for debate and a vote on the floor this week. Under current law, many employers routinely violate the National Labor Relations Act (NLRA) and block workers' ability to exercise their right to bargain for better wages and better working conditions. The PRO Act would restore and strengthen worker protections which have been eroded over the years. Act now! Tell your representative that your support H.R. 2474 and that you will be watching how they vote on the legislation. Click here to take action.
Deadline fast approaching for this year's Hoffa Memorial Scholarship
Feb. 13, 2020 | The deadline for applying for an academic or vocational/training program scholarship from the James R. Hoffa Memorial Scholarship Fund is March 2. The college and vocational scholarship programs are available only for the sons, daughters and financial dependents of active and retired Teamsters. Visit the scholarship fund's website for information on who is eligible to apply and how to apply.
Black History Month means more to the Teamsters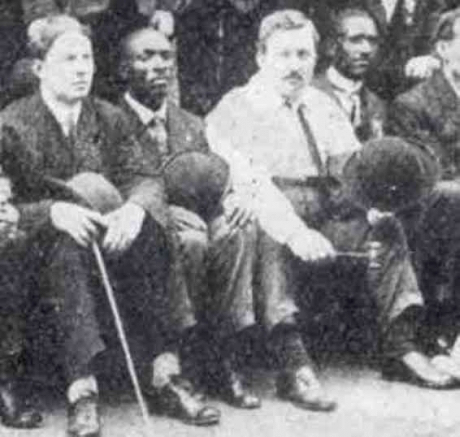 Feb. 14, 2020 | For the Teamsters Union, black history isn't just an add on to our story or a recognition of advancements. It is part of the core of our history. Black and white Teamsters rallied together after the Civil War to improve conditions, starting the first independent team driver locals. Black teamsters (and women teamsters for that matter) were part of the original conventions forming the Team Drivers International Union in 1898 and its spin-off The National Teamsters Union in 1902. T.A. Stowers (second from left in photo), a black delegate from Chicago was a leading voice at the 1903 convention to create the Teamsters Union as we know it today. He helped write the union's constitution, yet few have heard of him. Stowers was the force behind adopting a creed vastly different from other unions, allowing members of any race, creed, gender or religion into the Teamsters. That's a mainstay of our history and should be remembered… NJ Today
Take the Teamster poll to rank the presidential candidates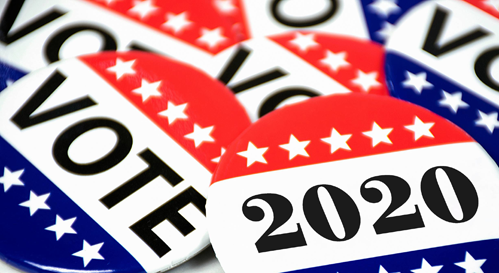 Feb. 20, 2020 | The Teamsters Union has not endorsed a presidential candidate, and instead has made a concerted effort to get all the candidates on the record on key union priorities such as pension reform and collective bargaining rights. As the primary process continues, the union wants to hear from its members about what candidate they favor. Go to TeamstersVote to see where the candidates stand on the issues and then take the Teamsters Preference Poll to rank the remaining candidates in order of your preference. The Teamsters will use the results to help guide its choice if it does ultimately decide to endorse a candidate for the 2020 Presidential Election.
General President Jim Hoffa won't seek re-election in 2022
Feb. 24, 2020 | James P. Hoffa on Friday signaled the end of an era for the International Brotherhood of Teamsters, telling The Detroit News he will not seek re-election just as the labor union this week makes a historic exit from government oversight. "I think it's time for the next generation to take over," the 78-year-old labor leader said. "We rebuilt this union. We've rebuilt our finances. We rebuilt the spirit. We put the swagger back in the union. ... I'm very proud of what we have done, but I also realize maybe it's time for the next generation to take over." Hoffa, the second-longest serving Teamsters president, will leave behind a complex legacy when he steps down in March 2022 after 23 years, experts said. The Detroit native now says he feels confident in the finances, unity and momentum of one of the country's largest unions — and its restored integrity… Detroit News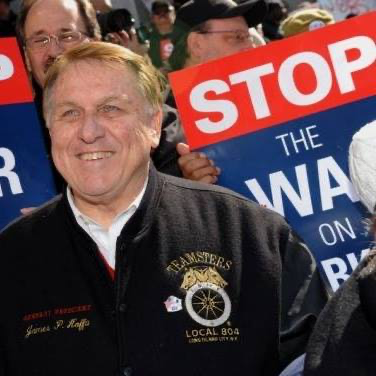 Dear Fellow Teamster…
Feb. 27, 2020 | After announcing last week that he would not seek re-election in 2022, General President Jim Hoffa posted a letter to his Facebook page. Addressing all Teamster members, Hoffa wrote: "There can be no greater honor than serving as General President of the International Brotherhood of Teamsters. Everyday since you first elected me 21 years ago I have worked hard to earn the trust and support of you, the members I serve. Working together we have accomplished many great things for our beloved Teamsters Union. When I was first elected I promised to… 992 News