News Items - November 2014
FedEx Freight workers in New Jersey vote to join Teamsters
Nov. 1, 2014 | A group of 113 drivers at FedEx Freight's South Brunswick, N.J., terminal voted today to join Teamsters Local 701. The vote was 66 to 42. "This victory is for all of us," said Mike Thiemer, a driver. "We are tired of the unfair and inconsistent work rules and policies handed down by management. It comes down to wanting to be treated with respect and dignity." Full story here.
The ballot box is the great equalizer for workers
Nov. 3, 2014 | American workers are facing significant challenges. Whether it's low pay, a system that favors corporation over citizens, a gender wage gap, the effects of unfair trade or a voting system that hampers the most disadvantaged among us, these problems are real. But will those most affected the most bother to do something about it? The public has heard it before, and they will hear it again from me as well – vote. But are people going to do it? Continue reading General President Hoffa here.
Teamsters called to action on Fast Track legislation this week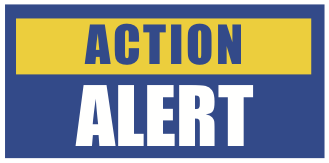 Nov. 10, 2014 | As Congress returns to Capitol Hill for the lame-duck session, there has been some chatter about an attempt to pass Fast Track legislation before the end of the year. If Fast Track is passed, job-killing trade agreements like the TPP that have been negotiated largely in secret could become law by a simple "yes" or "no" vote, without the possibility of amendments. The TPP would mean even more jobs sent overseas and possibly a ban on our Buy American laws. Please help us tell Congress that Fast Track is the wrong track by signing the Teamster petition today. And please share the petition with your family, friends, neighbors and coworkers.
Teamsters step up union drive at FedEx Freight, Con-way
Nov. 11, 2014 | The push by the Teamsters comes as a shortage of experienced drivers in the trucking industry is prompting companies to hike pay and offer improved working conditions… Five ballots are scheduled at FedEx Freight facilities this month, with the next due Nov. 12 in Newark, New Jersey. Full source story here.
Hoffa's message to Teamster active duty military and veterans
Nov. 11, 2014 | T"For more than a century – from World Wars I and II to Korea, Vietnam, the Persian Golf and, most recently, the wars in Iraq and Afghanistan – the Teamsters have proudly welcomed our fighting men and women home and back to work. And on this Veteran's Day, the Teamsters Union wants all of our veterans to know how thankful we are for their service to our nation..." Continue reading here.
Facebook bus drivers vote to join Teamsters
Nov. 21, 2014 | Contract shuttle drivers who serve Facebook's employees voted 43-28 Wednesday to joint the International Brotherhood of Teamsters, marking a victory in Silicon Valley for one of America's largest unions. Of the 87 shuttle-bus drivers who work for Loop Transportations, 43 voted in favor of representation by Teamsters Local 853…Continue reading here.
This Black Friday, will you stand with striking Walmart workers?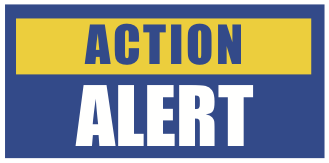 Nov. 26, 2014 | Walmart's owners, the Walton heirs, have more wealth than 42 percent of the United States. Yet Walmart employees aren't able to afford to feed their families. Just recently in Oklahoma, a Walmart store actually put out a food bin to collect canned goods for its hungry employees. Walmart workers deserve better treatment than this. They want a raise, not charity. So this Black Friday, there will be protests at 1,600 stores across the country to show solidarity. It's simple to join their protests: Go to BlackFridayProtests.org to find an action near you. Bring a sign and your cellphone, and take a selfie. Post it on your Facebook page or send it to the Facebook page of the Walmart workers organization, Organization United for Respect at Walmart (Our Walmart).
Teamsters at Castle Oil about to lose their jobs - Help save them!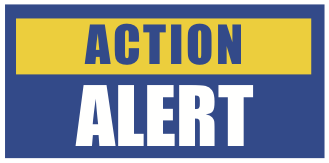 Nov. 26, 2014 | Teamster drivers and mechanics for many years kept New York warm delivering fuel from the Bronx for Castle Oil. Now, just before Christmas, they're about to be thrown out into the cold. Corporate giant Sprague Energy is buying Castle Oil, and 50 members of Teamsters Local 553 are losing their jobs in the process. They'll be replaced by non-union, low-wage contract jobs. You can help: Please take a minute to sign this petition, urging Sprague Energy's CEO David Glendon to keep these good, middle-class jobs in New York. Your support will be greatly appreciated by the 50 Teamsters at Castle Oil who fear a bleak Christmas.