Organize with Teamsters Local 992
The Right to Join a Union
Your Right to Organize - Join a Union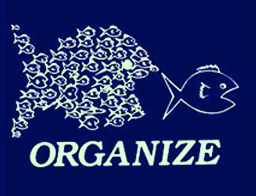 It is your right to form and support a union at your workplace. Your rights to organize are set forth in Section 7 of the National Labor Relations Act (NLRA): "Employees shall have the right to self-organization, to form, join, or assist labor organizations, to bargain collectively through representatives of their own choosing, and to engage in other concerted activities for the purpose of collective bargaining or other mutual aid or protection . . ." This means you have the legal right to help organize, join, and support a Union of your own choosing. This includes, but is not limited to, such activities as:
• wearing union stickers, pins, or buttons
• filling out a union authorization card
• getting others to fill out cards during your break
• attending union meetings
• passing out union literature during your break
• talking about the union to other employees
If you believe that your right to organize has been violated, talk to your Teamsters Local 992 business representative or shop steward, or contact Local 992 at 301-739-7550 immediately.

Page Last Updated: Nov 10, 2022 (08:45:00)