Teamsters call on Locals to gather up UPS contract proposals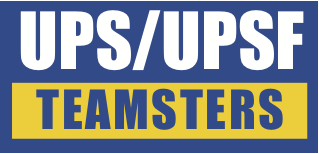 July 7, 2017 | The Teamsters UPS National Negotiating Committee has sent out notices to all UPS and UPS Freight locals requesting contract proposals from members. Separate proposal forms for the UPS Master Agreement, supplements, riders, addenda and the UPS Freight Agreement have been sent out to locals who will be pulling together meetings with UPS members in the coming weeks. Schedule information for our proposal meeting will be available soon. Proposals must be returned back to the IBT by August 31.
Teamsters tell Big Pharma shareholders: Vote no on boss' bonus
July 12, 2017 | The Teamsters are trying to punish Big Pharma for flooding the country with prescription pain killers by hitting one of its top leaders where it hurts – in the eyes of shareholders. The union has taken the unusual step of directly calling on McKesson Corp. shareholders to turn thumbs down on July 26 to the $1.1 million bonus that was awarded earlier this year to its Chief Executive… nbcnews.com Related: Teamsters urge McKesson shareholders to reject CEO pay plan amid opioid probe. (Why this issue matters to our union.)
Clare Rose, Teamsters have TA after weeks of strike
July 17, 2017 | Clare Rose and its 130 delivery drivers and warehouse workers have negotiated a new contract, ending a nearly three-month strike against East Yaphank beer distributor, company and union officials said. The deal restores pension contributions for workers but remove a sales function that had been responsible for part of drivers' pay. Ed Weber, president of Local 812, said in a statement the union was pleased to reach and agreement "that preserved our pension and provides fair wages under a new sales model." … newsday.com
President Hoffa on Mornings with Maria: We have to get jobs back
July 20, 2017 | Teamsters General President Jim Hoffa said in a Fox Business News interview yesterday that the interests of workers must not be forgotten as the administration begins to renegotiate NAFTA. Watch here.
Social Security and It's Purported Death Spiral – and A Scam Warning
July 24, 2017 | "Preserving Social Security in anything like its current form for our kids and grandkids involves sacrifice, not financial subterfuge," [Washington Post columnist Allan Sloan] says. "We have to put in more cash and slow the growth in benefit outlaws. Trusting in trust funds and ignoring reality won't end well. You can trust me on that." If what Sloan has to say isn't scary enough, there's a new scam out there you need to avoid, according to the Social Security Administration. The agency said in a warning last week … Retirees
Wolf nominates teachers' union head to be Penn. labor secretary
July 24, 2017 | Democratic Gov. Tom Wolf is turning to the leader of the state's largest teachers' union, Jerry Olekslak, to head the Department of Labor and Industry. The nomination requires Senate approval… usnews.com
XPO workers in Texas win recognition with Teamsters
July 24, 2017 | XPO workers in Laredo, Texas who voted to form their union with Teamsters Local 657 have won a major victory. The group of drivers and dockworkers were the very first former Con-way Freight workers in the country to form their union with the Teamsters. The workers and the Local Union have fought diligently to be recognized as a union and begin contract negotiations since winning their election in 2014, but XPO has deliberately delayed the process every step of the way. Last week the company lost their court battle and has formally recognized the workers' union and will begin contract negotiations. teamsters.org
Excessive CEO pay fight takes new turn
July 26, 2017 | The fight against excessive CEO pay is a fight the Teamsters know well. For years, the union has decried the disproportionate pay between those at the top of the corporate structure and those who actually do the work that makes the firm profitable. But it has taken on added meaning recently as one of the nation's richest CEOs continues to collect substantial payment while his company gets punished by the U.S. Justice Department for the role the company played in failing to report suspicious opioid orders… teamster.org Related: Seventy top health care CEOs raked in $9.8 billion since 2010