The Law That Poisoned Labor: Taft-Hartley Turns 75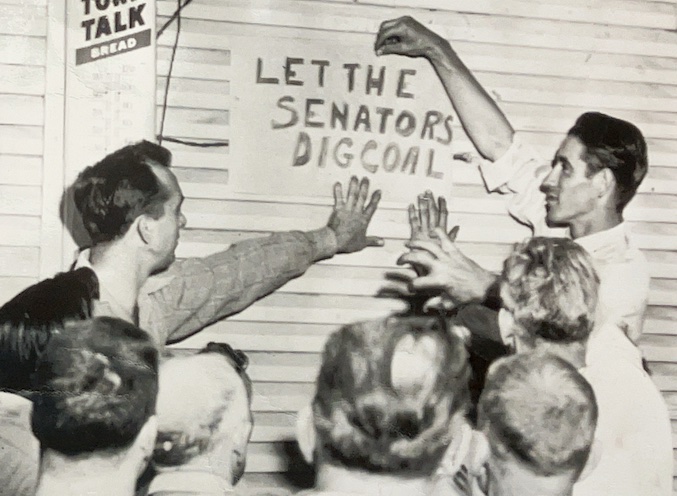 July 5, 2022 |

LABOR HISTORY

| (Click image to enlarge.) It's hard to exaggerate the panic and fury in the pages of this newspaper—and throughout the American labor movement—as the most anti-labor law in U.S. history was debated and passed in Congress 75 years ago. The Taft-Hartley act—named for its sponsors Sen. Robert Taft of Ohio and Rep. Fred Hartley, Jr. of New Jersey—was "an executioner's knife held at the throat of every worker and every union in our country," declared the executive council of the American Federation of Labor as the law headed for passage. Taft himself admitted that the objective of his bill was to "weaken the power of labor unions," and Hartley said its purpose was "to break unions down to the local level." … NW Labor Press

Photo: Striking miners at Richeville, Penn. protest the passage of the Taft-Hartley Act on June 25, 1947.